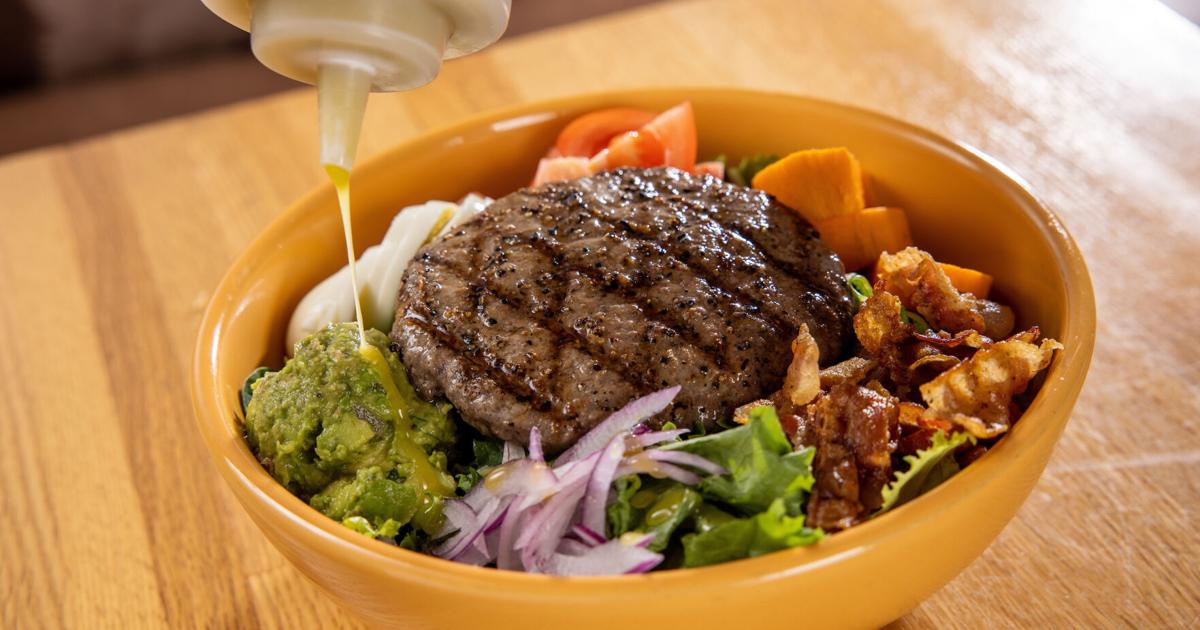 CHARLOTTE – Bang Bang Burgers is preparing to upgrade the patio space at the South End location.
The outdoor space – about 40-by-15 – will have a permanent roof added, installed lighting and possibly the addition of television, owner Joe Huang said. Construction is expected to begin later this month.
Huang said the outdoor patio has been on his list of things to address at the restaurant, which was outfitted with canvas umbrellas and basic furniture. When neighbor Para upgraded its patio during the pandemic, he saw how positively diners responded.
"Adding a permanent roof over the outdoor space will extend our dining room, and we're planning on making the space usable and comfortable for as much of the year as we can," he said. "We will definitely experiment with heaters and other ideas."
While capacity isn't expected to change – the patio seats about 28 people – the kind of seating will improve, Huang said, as he's adding banquette seating and bringing in new chairs and barstools. "The new layout should be comfortable enough to have people sit and stay for awhile."
Bang Bang Burgers, 235 W Tremont Ave., Suite 101, opened in 2018 and has been featured onThe Food Network's "Diners, Drive-Ins and Dives."
It serves scratch-made burgers, sandwiches, salads and hand-cut fries.The brioche-style buns are handmade locally by Duke's Bread, and sauces are house-made and served on the side to honor the flavor of the burger.
The menu features rotating specials as well as mainstays such as the SrirachaBurger with pepper jack cheese, sliced jalapeños, fried onion strings and green sriracha; the K-Pop Burger with kimchi, mixed greens, smoked pork belly and gochujang mayo; and the Pimento Burger with pimento cheese, fried pickles and ranch.
The weather this time of year is just right for this renovation project, Huang said.
"The entire patio will be covered so people sitting outside will have full shade during the hottest days of the year," he says. "We will have ceiling fans running during the summer and lighting at night."