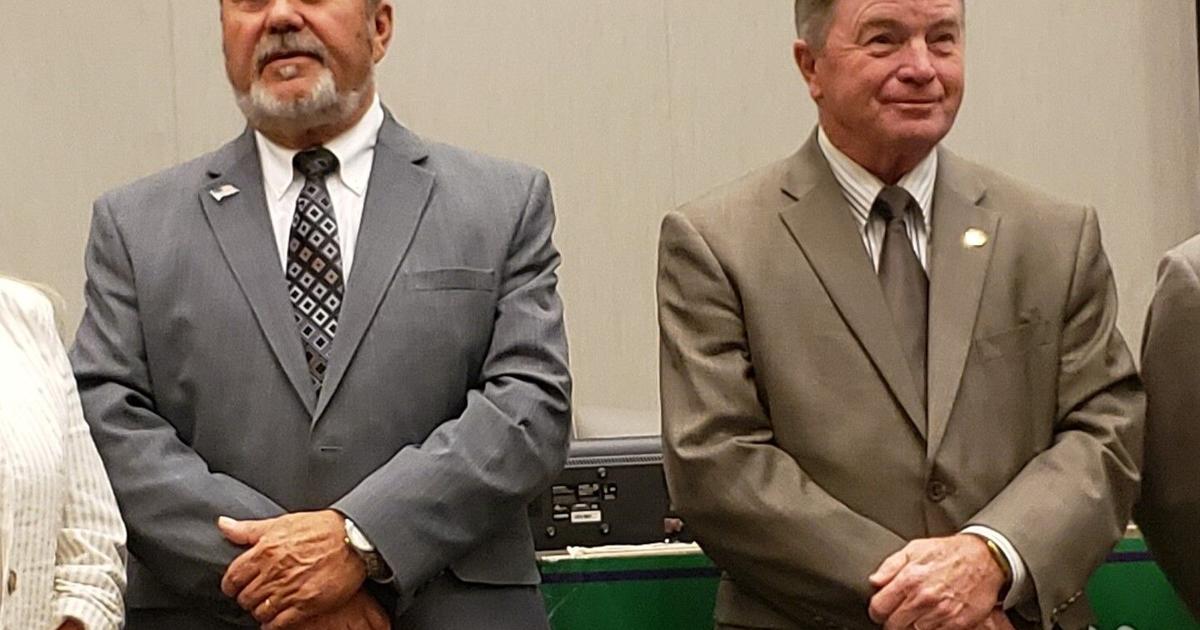 MINT HILL – Mayor Brad Simmons remembers getting a call four years ago from Mike Cochrane, in which the retired banking executive offered to buy him lunch at Americana Restaurant.
The two had been friends for many years and free meals from Cochrane didn't come often. During lunch, Cochrane expressed an interest in running for the Mint Hill Board of Commissioners.
Simmons liked the idea. He asked Cochrane about his goals.
"All I want to do is serve the town of Mint Hill," Cochrane told him.
Simmons not only supported his friend, but he served as Cochrane's campaign manager. Two years later, Simmons would join the board as mayor. And on Dec. 9, Simmons presented the outgoing commissioner with a plaque for his service.
"For four years, Mike Cochrane did nothing but serve the citizens of Mint Hill," Simmons said. "Every day when Mike Cochrane got up and went out into the world, he was taking care of the citizens of Mint Hill."
Cochrane said God is what keeps him going. He plans to take care of his wife.
"There's a lot of things that come up just in life," he said. "When you add trying to take care of the town that you love and take care of people's needs, it compounds that even more than what's in your personal life."
As he frequently did during town board meetings, Cochrane praised town staff, including the police, fire and public works departments, Dec. 9. Cochrane's colleagues on the board thanked him for his service.
"The journey with Mike Cochrane has been a blessing," Commissioner Tony Long said. "For the last 20 years to serve alongside him, whether in the Chamber of Commerce or serving senior citizens – whatever function – Mike was always there with a smile to lift up others. He set a good example and I hope to emulate that as we go forward with this board."