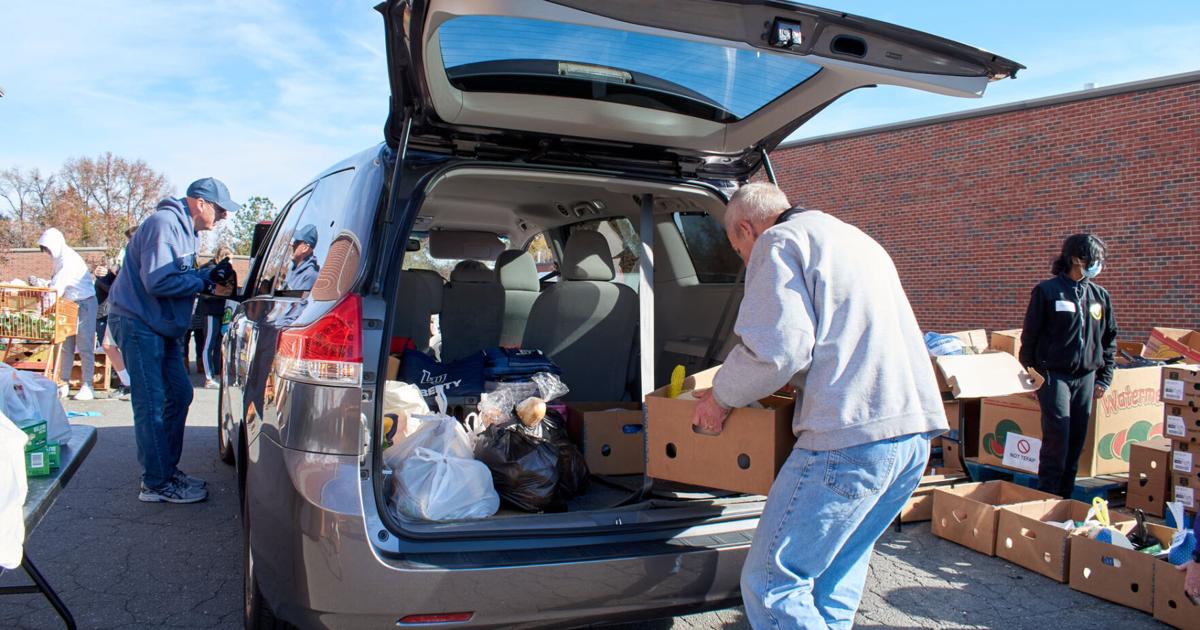 INDIAN TRAIL – Common Heart is seeking donations to provide 1,500 frozen turkeys with all the fixin's to 1,500 hungry families so they can prepare their own Thanksgiving feasts.
The 16th annual Great Turkey Countdown is Common Heart's biggest delivery day and continues to grow, Executive Director Keith Adams said, especially this year as more families face hunger amid rising food prices and decreasing government assistance. This is combined with a nationwide food shortage that has made it more difficult for pantries to acquire enough food to meet the need.
"All our pantries have been seeing a drastic increase in the number of families seeking help with groceries the past few months. At Benton Heights Presbyterian Church in Monroe, for example, volunteers are now serving an average of 80+ families each week, up from their typical 30-35 families," Adams said. "It's getting harder to make sure we have enough canned and nonperishable food to serve these neighbors. So this year at Thanksgiving we're not only collecting donations and nonperishables for that feast but really need folks willing to step up and host food drives to get our neighbors through the winter."
A $40 donation provides a frozen turkey (or ham) and the fixin's for one family. To donate online visit http://Turkeys.CommonHeart.org or mail a check (payable to Common Heart) to: PO Box 2761, Indian Trail, NC 28079. Write "Turkeys" in the memo line.
Nonperishables like canned fruits and vegetables, stuffing mix, cranberry sauce, creamed soups, macaroni and cheese, dessert mixes and ello can be dropped off at the nonprofit's main office, 116 Business Park Drive, Suite A in Indian Trail, from 10 a.m. to 2 p.m. Monday to Friday and 8 a.m. to noon on Saturday. Beginning Nov. 14, residents can also drop off frozen turkeys or hams.
Follow the progress of the Great Turkey Countdown at Facebook.com/TheCommonHeart.
"This event absolutely wouldn't happen without volunteers – literally hundreds of them," Adams said. "This day is all about neighbors serving neighbors and promoting a small revolution of kindness in our community."
At least 500 volunteers will be needed Nov. 19 to deliver the 1,500 Thanksgiving dinner baskets and load vehicles in Indian Trail and Marshville. Volunteers can sign up at http://Turkeys.CommonHeart.org.
The baskets will benefit families throughout Union County, Matthews and Mint Hill. If your family needs a Thanksgiving basket, fill out an application online by Oct. 31 at: http://Turkeys.CommonHeart.org or call 704-218-9060 between 10 a.m. and 3 p.m. Monday to Friday.