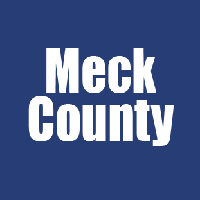 CHARLOTTE – Mecklenburg County Commissioner Vilma Leake expressed disappointment July 7 in the behavior that led to multiple arrests at Romare Bearden Park on the evening of an uptown Charlotte Fourth of July fireworks celebration.
The Charlotte-Mecklenburg Police Department arrested 32 people, including 17 juveniles, for charges that included assault, fighting, carrying concealed weapons, resisting officers and disorderly conduct. CMPD reported that four guns were seized and two officers were injured.
"Every week, we get calls asking us to do something in somebody's park or for the county to provide resources for a community to enjoy park and rec, but what took place on the Fourth of July in Mecklenburg County should of never have happened," Leake said. "Our community owes an apology to itself for the behavior of the people who tore up what had been put there for the convenience of my senior citizens and my young people."
Leake's remarks followed Commissioner Elaine Powell's reading of a proclamation recognizing July as Park and Recreation Month.
"Since 1985, people in the United States have celebrated Park and Recreation Month in July to promote strong, vibrant and resilient communities and to recognize the more than 160,000 park and recreation professionals – along with hundreds of thousands of part-time and seasonal workers – that maintain our recreational spaces," Powell read from the proclamation. "Mecklenburg County recognizes the benefits derived from park and recreation resources."
Leake apologized to county parks and recreation staff and acknowledged their work in refurbishing facilities.
"We have to know how to treat them and respect them and take care of them," Leake said of the parks.
CMPD Chief Johnny Jennings said July 5 that some of the juveniles arrested came out to uptown to disrupt Fourth of July festivities. He said some of the juveniles brought illegal fireworks or put on masks and ran through crowds.
Fifteen adults issued citations for for contributing to the delinquency of a minor for leaving their children unsupervised.
"The message is you're responsible for the behavior of your young children when you leave them at an event like this," Jennings said. "When you have 13, 14, 15-year-olds that have zero supervision and free rein to go out and join up with other teenagers and do whatever they want, the accountability is going to fall on the parents."