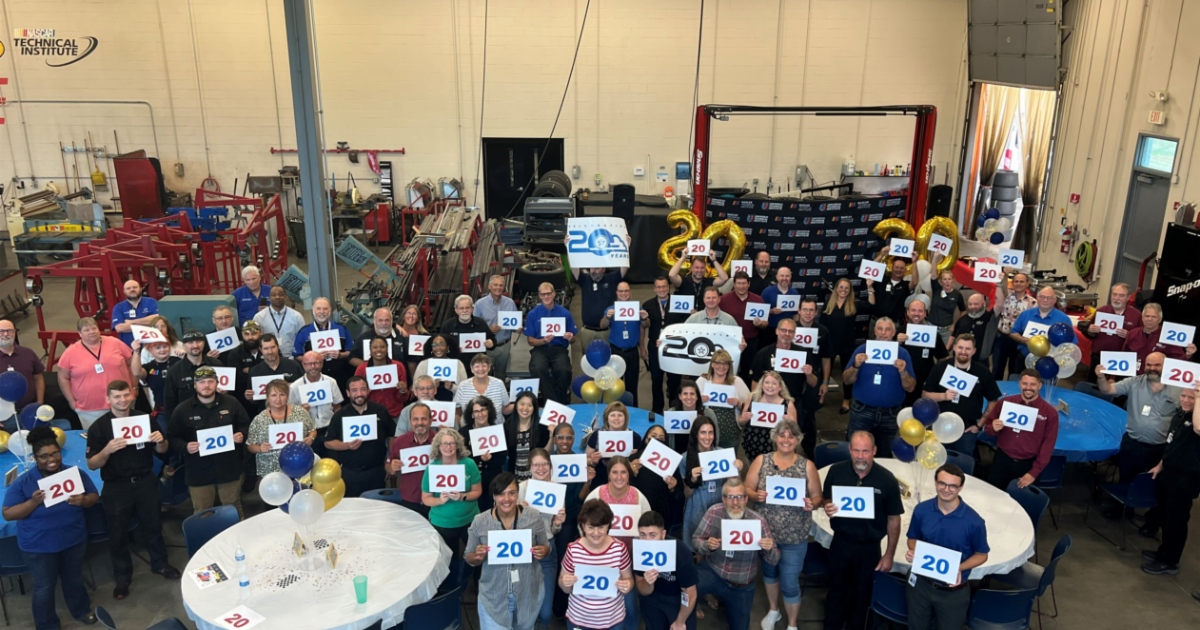 MOORESVILLE – Universal Technical Institute's Mooresville campus, NASCAR Technical Institute, is celebrating its 20th anniversary this month as the automotive, CNC machining and welding school continues to grow and diversify its programs.
The campus' 20th year brought big additions to its course offerings. NASCAR Tech is now offering degree programs, and eligible graduates will be awarded an Associate of Occupational Studies degree. It was also recently announced that NASCAR Tech will add a Robotics and Automation program in 2023.
Over the last 20 years, nearly 14,000 students have graduated from NASCAR Tech, with many launching careers in the automotive, motorsports, and manufacturing industries, among others.
"Since 2002, we've cemented ourselves as a workforce solutions provider in the transportation industry in our region. Along with that, we've helped start a lot of great careers and changed a lot of lives over the decades," Campus President Jennifer Bergeron said. "I'm grateful to be able to say I've been with NASCAR Tech since the beginning. I started working at the campus in May 2002, just before we opened our doors to the first class of students that July and I've had the honor of serving as campus president for the last 12 years."
It's also been rewarding for the campus' employment services staff to see students graduate and pursue careers over the years. The job outlook continues to look bright for skilled trades careers.
"It's hands-on work, but I'm using my brain too – doing math and trigonometry, and a lot of testing and problem-solving," said Samuel Robinson, a machinist at Caterpillar who studied CNC Machining. "It's a good field, and I work with a lot of people who've been here 30 years or more, and my company is hiring a lot of new people, too."
Bergeron said what started as an automotive technician training school has expanded into motorsports, CNC Machining and Welding Technology.
"To know we're also providing our community with a great place to work, where employees feel valued and know they're making a difference, is icing on the cake," Bergeron said.