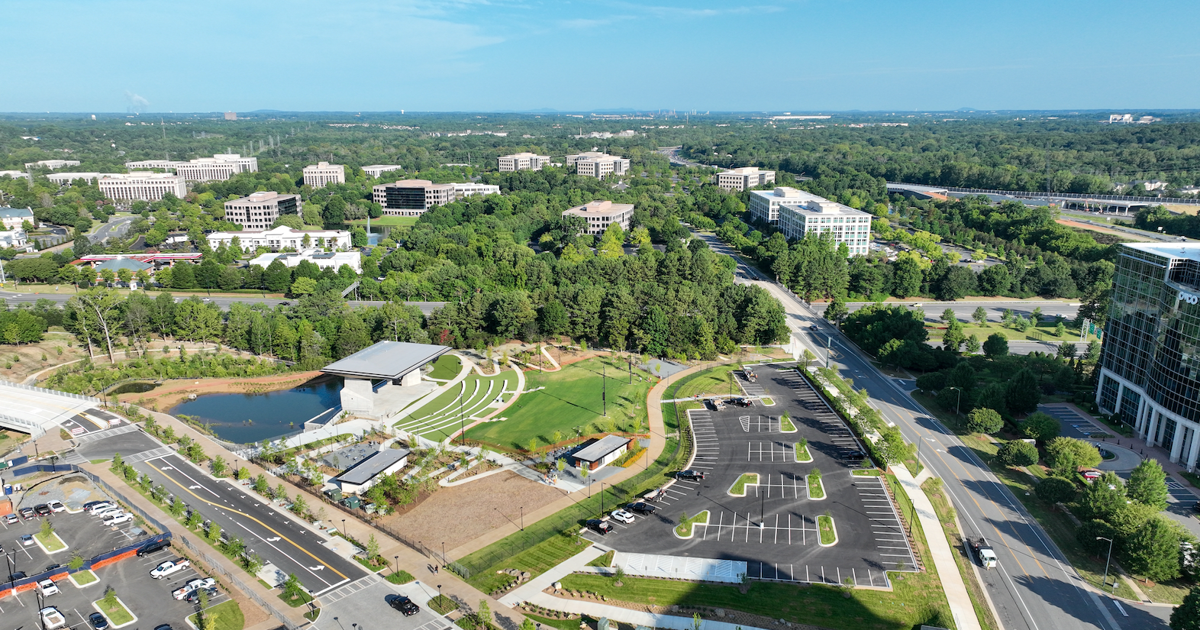 CHARLOTTE – The Amp Ballantyne has announced a fall programming schedule that includes renowned acts like The Wrecks, Suki Waterhouse and Eli Young Band.
Alternative pop band The Wrecks scored a Top 40 Alternative Radio hit with their first single, "Favorite Liar." Their top five tracks on Spotify have been listened to more than 80 million times. They perform a free show at The Amp on Sept. 8 at 6 p.m.
The English singer and actress Suki Waterhouse will perform Oct. 6 at 6:30 p.m. Tickets start at $23. Her most streamed song, "Good Looking," was released in 2022 and has been played over 150 million times on Spotify. She's introduced her next chapter with "Moves" and "My Mind."
Country hitmakers Eli Young Band have amassed 14 Billboard charting singles, including four No. 1 hits "Crazy Girl," "Even If It Breaks Your Heart," "Love Ain't" and "Drunk Last Night." They will perform Nov. 11 at 7 p.m. Tickets start at $30.
These concerts coincide with the previously announced All Time Low performance on Sept. 26.
Other fall programs will include a variety of local concerts, community festivals and holiday events.
The inaugural season at The Amp includes the following lineup, with additional performances and events to be announced later.
• Sept. 1: Live at The Amp: Soft Opening featuring N-SPIRE
• Sept. 8: CreativeMornings/Charlotte, in partnership with Charlotte Is Creative (tickets go live 8/7)
• Sept. 8: The Wrecks (free show)
• Sept. 15-Oct. 1: Charlotte International Arts Festival with Blumenthal Performing Arts
• Sept. 26: All Time Low
• Oct. 5-26: Live at The Amp Fall Concert Series, Thursdays with local performances
• Oct. 6: Suki Waterhouse
• Oct. 7: The Ballantyne Brunch Festival with Isabella Santos Foundation
• Oct. 21: Charlotte Concert Band: Movie Night
• Oct. 27: BOOllantyne Movie Night + Halloween Experience
• Nov. 11: Eli Young Band
The fall schedule features a mix of free and ticketed performances. Visit ampballantyne.com for more information about each event.
Throughout the week, the community can visit The Amp for regular food truck pop-ups, outdoor group workouts, local music performances and other events..
The Amp will also boast murals and art installations as part of CREATE Ballantyne to support local artists and organizations. Additionally, the venue plans to support local nonprofits through programming proceeds.