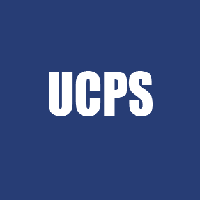 MONROE – Ten Union County Public Schools teachers, from a pool of 53, were selected as Teacher of the Year finalists in honor of their dedication, innovation and ability to inspire students to achieve.
Superintendent Andrew Houlihan and other district leaders surprised each finalist March 18 at their schools.
"Our teachers are talented and motivated educators who go above and beyond for our students and their families," Houlihan said. "We are very proud of our 10 finalists for exemplifying excellence in education, serving as leaders and preparing students for their futures."
Finalists were as follows:
• Megan McCarver – Benton Heights Elementary School of Arts
• Casey Starkey – Central Academy of Technology and Arts
• Sarah Haydn – Cuthbertson Middle School
• Mallory Bricker – Forest Hills High School
• Stephanie Tomberlin – Porter Ridge Middle School
• Joya Wortham – Prospect Elementary School
• Kelsey Marinero – Rea View Elementary School
• Cheryl Ann Konopka – Rocky River Elementary School
• Nicholas Horne – Sun Valley High School
• Ashley Klepfer – Western Union Elementary School
One finalist will be named the 2022 Teacher of the Year during a celebration in May.