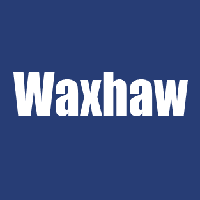 WAXHAW – Town commissioners voted Dec. 13 to expand the Main Street program by creating a 501c3 tax-exempt organization to preserve and promote downtown Waxhaw.
This decision will enable the town to expand the services provided to small business owners and residents.
Waxhaw is one of 1,200 communities across the country that participates in Main Street America's Four Point Approach for downtown revitalization. Starting as a Small Town Main Street Community and graduating to full designation in 2015, Waxhaw's Main Street Program is committed to building a strong community through preservation-based economic development. The program operates under the Town of Waxhaw with one staff person, the Main Street Advisory Board and three committees.
The Main Street Advisory Board and Downtown Director Ashley Nowell have spent the last year researching organizational structures and presented the quasi-public-private partnership structure to Waxhaw's Board of Commissioners. In this structure, the town's Downtown Director serves as a liaison between a nonprofit board and the municipality. With 48% of North Carolina Main Street communities following this model, the quasi-public-private partnership structure provides a strong connection from the town and allows for more ownership from business owners, volunteers and the community.
"Waxhaw had outgrown its current main street structure being solely managed by the town," Nowell said. "Businesses have been looking for ways to engage more and promote the district within the community. And this gives us a great avenue to do more of that. As Waxhaw grows, Downtown Waxhaw Association will help us better preserve our downtown and serve small business owners and residents."
The nonprofit organization, Downtown Waxhaw Association, will be led by a nine-member board of directors, including the town manager, two commissioners and six community members. Those interested in serving on this board may apply online at www.waxhaw.cm/downtown. Applications will remain open until February.
The group has several projects to start on, currently revolving around marketing and promotion of the district. District newsletters, a website, small business events and social media marketing are some of the first programs the board and committees will work on.