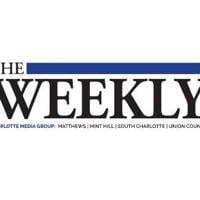 WINSTON-SALEM – Novant Health has been recognized as a "Leader in LGBTQ Healthcare Equality," by the Human Rights Campaign and one of "America's Best Employers for Diversity," by Forbes for the fifth time.
Novant Health says it integrates diversity, inclusion and equity into its business strategy and training; provides open dialogue through web chats and forums; and deploys Business Resource Groups around common identities.
"We have consciously worked to embed diversity, inclusion, equity and belonging into our organization," said Carmen Canales, chief people officer at Novant Health. "We recognize that every person is different and shaped by unique life experiences, enabling us to better understand our patients, team members and the communities we serve. Diversity, inclusion and equity are ongoing commitments, and we are honored to be recognized by both the HRC Foundation and Forbes."
Fourteen of Novant Health's hospitals have been recognized as "Leaders in LGBTQ Healthcare Equality" by the Human Rights Campaign Foundation. This is the fifth time Novant Health has received systemwide recognition.
The medical centers designated as "Leaders in LGBTQ Healthcare Equality" are:
• Novant Health Brunswick Medical Center
• Novant Health Charlotte Orthopedic Hospital
• Novant Health Clemmons Medical Center
• Novant Health Forsyth Medical Center
• Novant Health Hemby Children's Hospital
• Novant Health Huntersville Medical Center
• Novant Health Kernersville Medical Center
• Novant Health Matthews Medical Center
• Novant Health Mint Hill Medical Center
• Novant Health Medical Park Hospital
• Novant Health New Hanover Regional Medical Center
• Novant Health Presbyterian Medical Center
• Novant Health Rowan Medical Center
• Novant Health Thomasville Medical Center