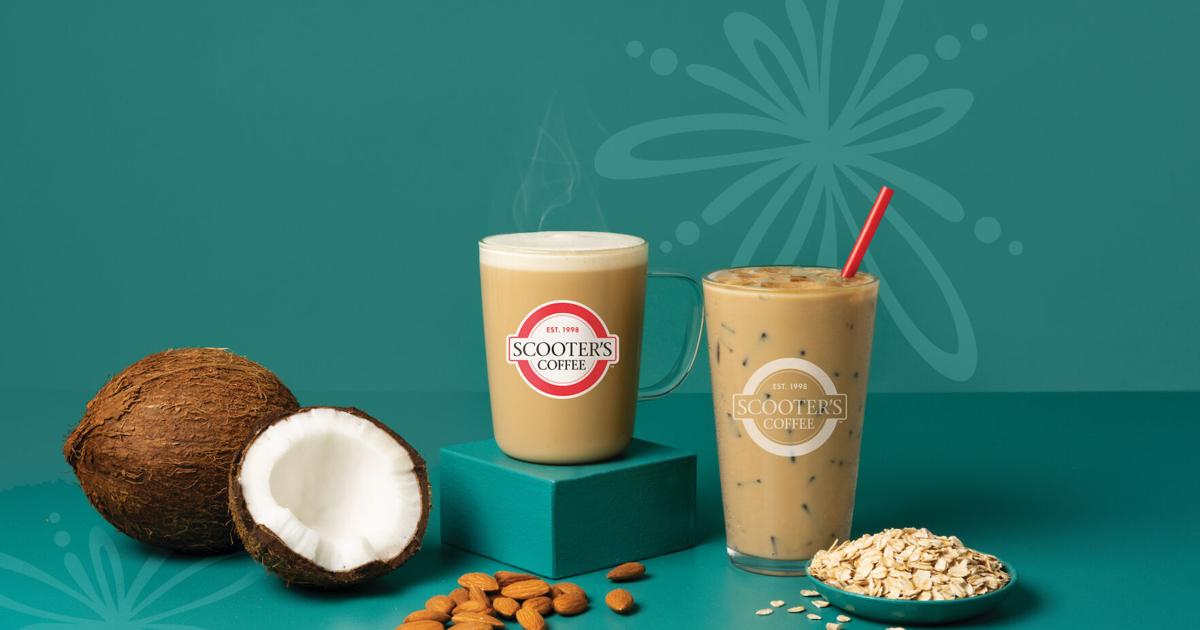 OMAHA, Neb. – Scooter's Coffee is rolling out its Winter Menu, which includes customizable Cold Foam.
Made-to-order with nonfat, freshly frothed milk, Cold Foam is a velvety sweet cloud that floats atop and gently melds with any Scooter's Coffee drink. Cold Foam can be made sugar-free or infused with any combination of Scooter's Coffee flavored syrups and sauces, such as its signature buttery Caramelicious flavor.
In addition to Cold Foam, customers can discover the comfort, warmth and happiness of the season with wintery drinks and baked-from-scratch treats, delivered fast and with love from Scooter's Coffee.
A couple worth mentioning:
– Sea Salt Caramelicious – The Caramelicious gets a gourmet infusion of gently sea-salted caramel. It is mixed with espresso, frothy hot milk and whipped cream, then finished off with a drizzle of caramel.
– Crème Brulee Latte – The crème brulee flavor of caramelized sugar, silky custard and creamy vanilla blends with smooth white chocolate, espresso and hot textured milk. It is finished with whipped cream and a sprinkle of sugar.
Other drinks available include Almond Milk Latte, Coconut Milk Latte and Oat Milk Latte. Homemade treats include Everything Bagel Sandwich (sausage, egg and cheese); Bacon Burrito; and Caramelicious Muffin.
Scooters Coffee has locations in Indian Trail (5859 W. U.S. 74) and Monroe (1306 W. Roosevelt Blvd.).
On the web: www.scooterscoffee.com/menu.