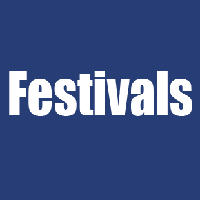 CHARLOTTE – The 13th annual Joedance Film Festival will feature both virtual and in-person showings of 25 short films from Aug. 4 to 6 online and at Charlotte Ballet.
Joedance honors the memory of Joe Restaino by raising funds and awareness for pediatric cancer research at Atrium Health Levine Children's. Restaino died of osteosarcoma in 2010 at the age of 20. The family chose a film festival to honor Restaino because of his love of movies.
Films will be screened from 6:30 to 10 p.m. Aug. 4 to 6. Student films will be shown from 1 to 3:30 p.m. Aug. 6. Buy tickets at https://www.goelevent.com/Joedance/e/JoedanceFilmFestival
Joedance supports research and clinical trials for pediatric sarcomas, blastomas and brain tumors.
To date, Joedance has donated more than $300,000 to Atrium Health Levine Children's in 12 years, including $60,000 in 2021.
That $300,000 for Levine Children's has done much, including:
• Funding a Level III Research Technician in the Beat Cancer Laboratory at Levine Children's to operate a very specialized piece of equipment, a CyToF machine, which will speed up the process of studying effects of inflammation on cancer cells as it relates treatment outcomes.
• Assisting in funding clinical trials for recurrent osteosarcoma.
• Funding multiple cancer research internships, which have provided critical support to the hospital, such as collecting data on integrative medicine, with Joedance Film Festival named as the underwriter for the project.
Schedule
The following is the running order of films each night. The start times include a brief Q&A session with the filmmakers from the previous film. Films will be available to view for 24 hours from the 7:30 p.m. and 2 p.m. start times.
Aug. 4
• God Bless (Kempson Bellington, Director; Charlotte)
• Resilience (Jerod Wood, Director; Lynchburg, Va.)
• Little Package (Kent Smith, Director; Charlotte)
• Beyond the Yard (Cameron McCormack, Director; Plymouth, Mass.)
• The Nine Month Mother (Marquelle Young, Director; Atlanta, Ga.)
• Vanderchap (Chris White, Director; Greenville, S.C.)
Aug. 5
• The Wise Guys (Jonathan Smathers, Director; Charlotte)
• IMMUNITY (Alyn Darnay, Director; Miami, Fla.)
• Mr. Keeps (Mike Reda, Director; Charlotte)
• Cabarrus (Andrew Huggins, Director; Harrisburg)
• Talk Black (Destiny J. Macon, Director; Greenville, S.C.)
• Everybody Don't Electric Slide (Rodney Stringfellow, Director; Monroe)
Aug. 6 (Student Films):
• Dirty Laundry (Jake Benton, Director; Charlotte)
• This Wild Abyss (Thomas Mendolia, Director; Los Angeles, Calif.)
• Suga Brown (Clarke Phillips, Director; Greensboro)
• Sonata (Abby Davenport, Fern Singleton, Vic Sosa, Madison Crisp, Directors;
Winston-Salem, N.C.)
• Sticks and Stones (Jason Kelly Lee, Director; McDonough, Ga.)
• What to do with Wallace Woods (Nick Bash, Director; Katy, Texas)
Aug. 6
• Life and Tacos (Anil Dhokai, Director; Blythewood, S.C.)
• Eureka (Miida Chu, Director; Toluca Lake, Calif.)
• Birthday Boy (Dan Sellers, Director; Greensboro)
• Half-Second (Norb Caoili, Director; Renton, Wash.)
• Heirloom (Ethan Uphouse, Director; Chicago, Ill.)
• WORM RADIO (Austin Smith, Director; Forest, Va.)
• Pap Trap (Rachel Napolitano, Director; Fort Worth, Texas)